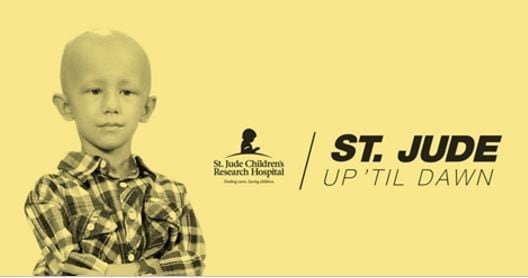 Mercedes-Benz of Tampa is a proud sponsor of the 3rd Annual St. Jude Up 'til Dawn event, which will be held on December 3, 2016 at the University of Tampa. This event benefits St. Jude's Children Research Hospital. During the evening, participants will sacrifice a night of sleep for the children of St. Jude.
Every year, students on campuses nationwide from more than 250 schools have joined in the fight against catastrophic childhood diseases by hosting St. Jude Up 'til Dawn events where they stay up all night to raise money for the kids of St. Jude Children's Research Hospital, who are battling cancer and other life-threatening illnesses. That's something worth losing sleep over. St. Jude Up 'til Dawn events have raised more than $36 million for the patients of St. Jude since 1999. Committed young people across the country are quickly making St. Jude Up 'til Dawn the premier philanthropic projects for college students. The University of Tampa has a goal of raising $35,000 and have about 300 students participate.
Since opening more than 50 years ago, St. Jude Children's Research Hospital has changed the way the world treats childhood cancer and other life-threatening diseases. Families who visit St. Jude will never receive a bill for treatment, travel, housing, or food—because all a family should worry about is helping their child live. Its work is supported primarily through public contributions raised by events like St. Jude Up 'til Dawn. And because St. Jude freely shares the discoveries it makes, every child saved at St. Jude means doctors and scientists worldwide can use that knowledge to save thousands more children.
For more information about this event, visit the official website. We invite you to join us in the fight against childhood cancer. Help us help St. Jude in its lifesaving mission.