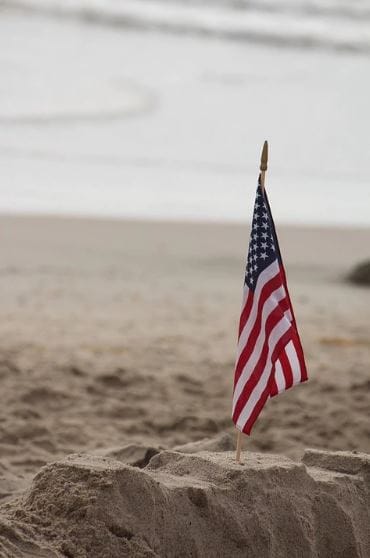 Are you ready for the Memorial Day holiday weekend? The pool is ready to be used, the grill is ready to be fired up, and millions will be hitting the roads to get to their holiday vacation destinations.
Since Memorial Day marks the unofficial start of summer, many Americans will kick off the season this year by traveling in near-record numbers. According to AAA, this year more than 41.5 million Americans will travel during the Memorial Day weekend. That's a nearly 5% increase from last year. Oh and it will be the highest number of travelers than it has been in more than a dozen years.
Yes, that's despite the fact that gas prices are higher than they have been since 2014. Still, the majority of travelers will be choosing to drive to their Memorial holiday vacation destinations. That means that now is the time that you should start to make sure that both you and your car are ready to make the drive. We have some helpful tips to make sure you have a fun and safe holiday weekend.
Have you been neglecting your car? Prior to leaving (so now) is the time to make sure you schedule a tune up! You will want to make sure that your oil has been changed, that your tire pressure is correct, and that you've addressed any other maintenance issues your vehicle may have. Looking to save on service? Check out our service specials page!
In order to make sure that your trip is successful, if you can, try not to leave when everyone else is. Consider leaving early on Friday morning, or coming home on Sunday evening. Avoiding the hecticness of leaving when everyone else does is going to be key.
One variable that you can't predict is other drivers, so make sure you are on the highest of alerts this weekend. Driving defensively during busy weekends like this are imperative. It will hopefully help you avoid an accident. Oh and when you do leave your house, make sure the entire car is buckled up. It just may save your life.
In addition, don't speed this weekend. The police are always out in full force during holiday weekends. The last thing you want is an expensive ticket to ruin the start or end of your vacation.
Make sure you pause to take a look at the weather forecast, not only for the destination you're driving to, but also for anywhere you may be driving through along the way. There's nothing worse than being surprised by a storm that's halfway to your destination because you didn't look at the forecast ahead of time.
While we know you are planning for a great Memorial Day weekend, we also want you to drive in a smart and cautious way. Making sure you are safe along the way is something that is so easy to do, but is also easy to take for granted.
Want to make sure your vehicle is in proper order? Schedule a service appointment at Mercedes-Benz of Tampa today!