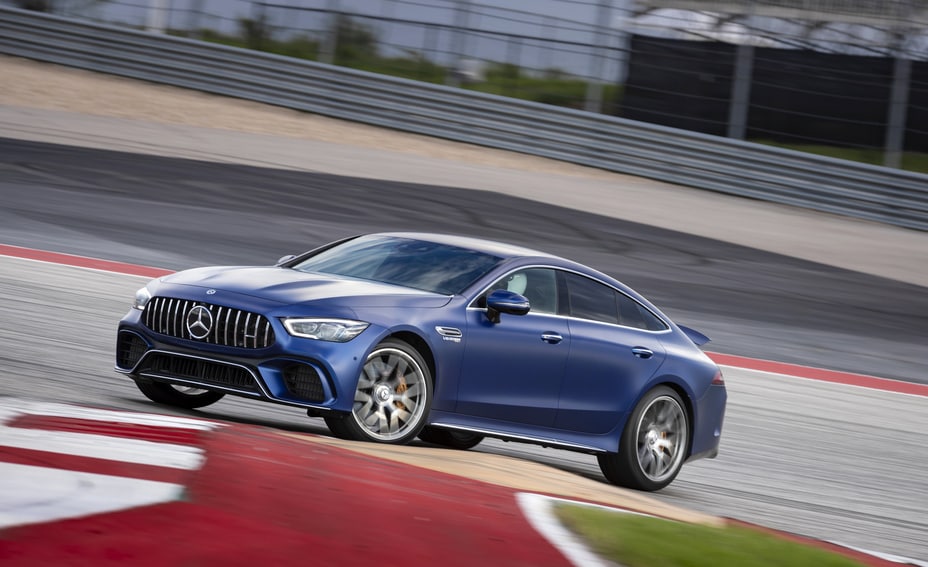 Are you looking for a Mercedes-Benz with more space, more power, and more goosebumps? Then look no further than the new Mercedes-AMG GT 4-Door Coupe. This incredible vehicle combines extraordinary sports car technology with high everyday usability and an impressive amount of space.
The Mercedes-AMG GT 4-Door Coupe combines both the impressive race-track dynamics of the two-door AMG GT sports car with the greatest possible everyday usability. It even offers up space for up to five people.
With a 4.0L V8 biturbo in two output stages with 577 hp and 630 hp respectively and 590 lb-ft and 664 lb-ft maximum torque respectively, the vehicle offers a compact design and spontaneous response. It can go from 0 - 60 mph in an estimated 3.1 - 4.4 seconds with a top speed of around 174 - 195 mph.
The exterior of the vehicle makes it clearly identifiable that it is a member of the AMG GT family. The four-door Coupe has inherited the oh so familiar and traditional muscular proportions. The face, with its long hood and two powerdomes, gives off a sporty message as well as the eagerness to deliver outstanding performance. The four- door AMG GT offers a timeless elegance, while the flowing silhouette ups it sporty appearing credentials. The LED Intelligent Light System headlamps and LED taillamps with further underline the AMG GT family connection.
As far as the interior goes, on the inside of the AMG GT 4-Door Coupe there is a sporty ambiance and generous feeling of space. The vehicle offers innovative display buttons in the center console and different design and equipment packages are available that offer a wide range of personalization.
The Mercedes-AMG GT 4-Door Coupe really is in a class all its own. Want to learn more about this gorgeous vehicle? Contact us at Mercedes-Benz of Tampa and discover why we are the Best of the Best, time and time again.