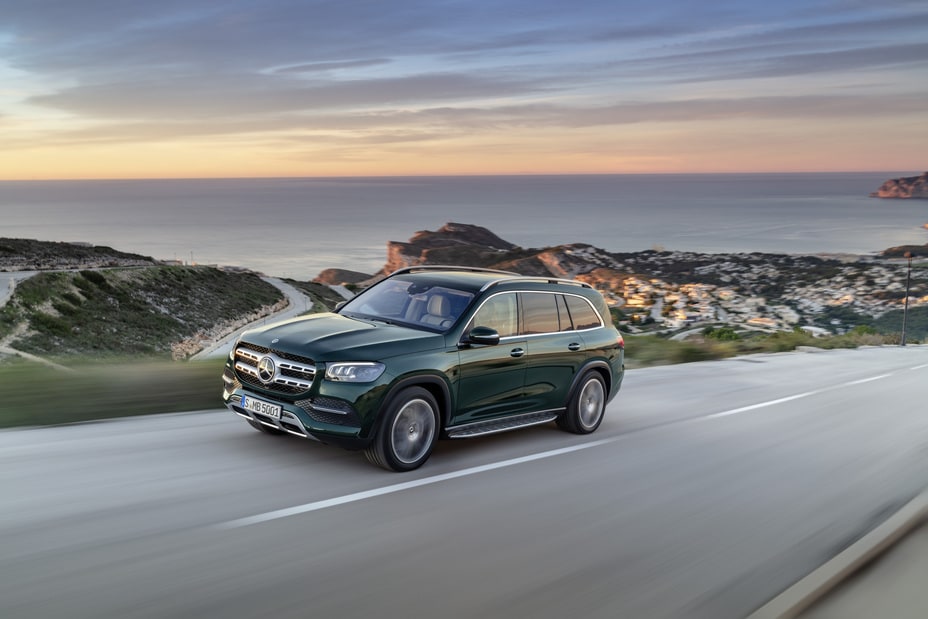 The new Mercedes-Benz GLS is the largest and most luxurious SUV from Mercedes-Benz. Above all, the GLS just offers more: more space, more comfort, and more luxury. The confident presence of its exterior starts with its impressive dimensions, which are larger than those of those who come before it.
One of the benefits of the longer 2.4-inch wheelbase is an added interior spaciousness, especially for those sitting in the second row. In addition, the three fully electrically adjustable seat rows offer all passengers a large amount of space, as well as outstanding comfort. If you need to increase trunk space, the seats in the third row can even be lowered into the floor, while the seats in the second row fold flat. Furthermore, a six-seater variant with two luxurious individual rear seat Captain's Chairs in the second row is available for the first time.
Also celebrating its world premiere in the GLS is a new engine: the GLS 580 4MATIC will have an electrified V8 engine featuring EQ Boost - a 48-volt onboard electrical system with an integrated starter generator. The GLS 450 4MATIC will feature a 3.0-liter inline-6 turbo engine with EQ Boost. Also available on the new GLS, the sophisticated E-ACTIVE BODY CONTROL active suspension which when paired with the 48-volt technology, offers outstanding suspension comfort, agile handling and a high degree of off-road capability.
Like the GLE, the GLS will feature the latest generation of Mercedes-Benz driver assistance systems, providing support to the driver. The new variable 4MATIC system ensures great agility on the road and strong performance off the beaten track.
At present, Mercedes-Benz offers seven models in the SUV segment (GLA, GLC, GLC Coupe, GLE, GLE Coupe, GLS and G-Class). The SUVs are a pillar in the Mercedes-Benz product portfolio.
The all-new Mercedes-Benz GLS will go on sale in the U.S. by the end of the year. To find out more about the Mercedes-Benz GLS, contact us today at Mercedes-Benz of Tampa.