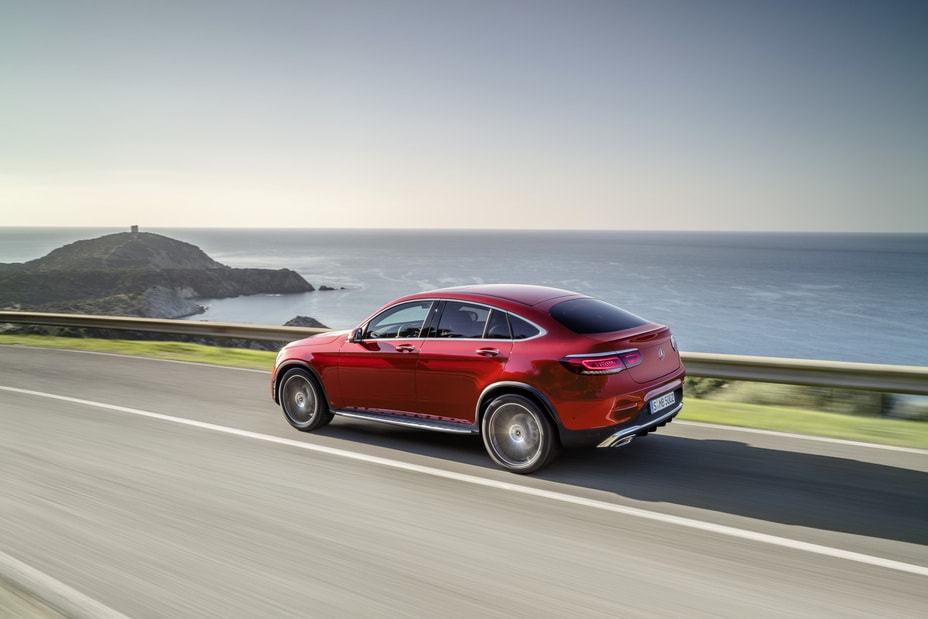 Mercedes-Benz has officially unveiled the redesigned GLC Coupe. The next generation of this model combines the sportiness of a coupe with the functionality of an SUV. The result is a vehicle for individuals who seek extraordinary looks, the greatest possible freedom and pioneering technology. Innovative technologies, intelligent driver assistance systems and a newly enhanced engine help to make the Coupe the epitome of sportiness, safety and efficiency.
The GLC Coupe is impressive thanks to its distinctive appearance, innovative driver assistance systems, a new engine and the latest generation of the MBUX (Mercedes-Benz User Experience) multimedia system with its wide range of control options. In addition, the enhanced driver assistance systems have been expanded to include the new exit-warning function.
The updated GLC Coupe is characterized by its dynamic appearance, as well as its elegant lines. Key features for the vehicle include its dominant front end, powerful forms and standard-fit chrome details. Its coupe character shines through courtesy of its squat silhouette with the dropping roofline and a rounded rear window. Highlights at the front end include the powerfully contoured diamond-block grille with an integrated star and the new contours of the standard LED Headlamps.
The new GLC Coupe demonstrates how the design features of a coupe can be seamlessly harmonized with those of an SUV. With its dropping roofline, the greenhouse fits perfectly into the silhouette and the feature line in combination with the eye-catching chrome strip on the high beltline. The GLC Coupe also includes muscular shoulders and the rearwards-ascending light-catching contour. On top of this, the dynamic proportions and the generous ground clearance emphasize the GLC Coupe's sporty appeal while maintaining the benefits of an SUV.
The redesigned GLC Coupe will go on sale in the U.S. by late 2019.
Want to learn more about the GLC Coupe? Contact us today at Mercedes-Benz of Tampa for additional details.