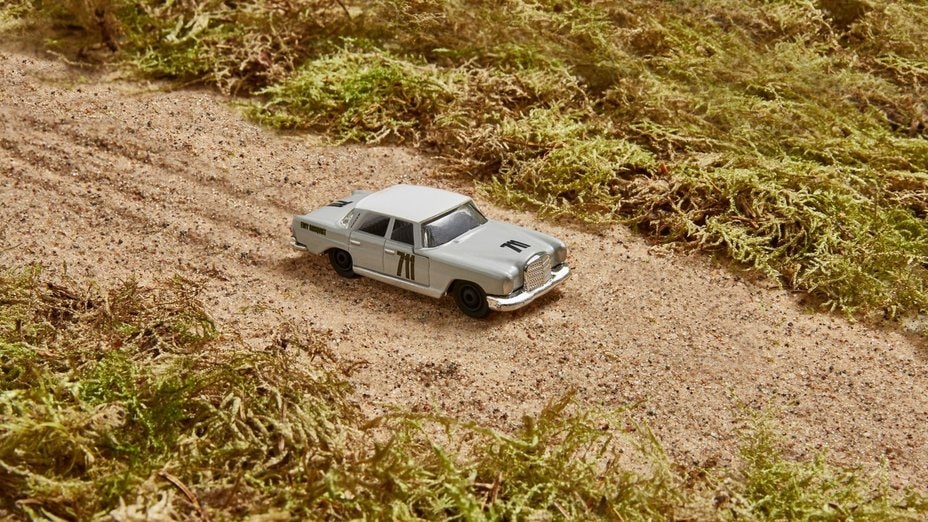 To challenge the perception that there are toys meant for girls and toys meant for boys, Mercedes-Benz has teamed up with Mattel to show all children, but in particular girls, that they can aspire to be and do anything they desire when there are no limits.
In an effort to help tackle gender stereotypes, Mercedes-Benz will give thousands of girls across the nation a die-cast Matchbox replica of the Mercedes-Benz 220SE. This vehicle choice was done to commemorate Ewy Rosqvist's historic Argentinian Grand Prix performance. It was in this car that she not only shattered world records, but also the notion that women could not compete.
This year to celebrate International Women's History Month, Mercedes-Benz USA has also released a short film – Ewy Rosqvist: An Unexpected Champion.
"Through Ewy's story, we saw an opportunity to inspire young girls to 'play outside the box' and imagine all the different opportunities open to them without the restrictions of traditional stereotypes," explained Mark Aikman, general manager of marketing services for MBUSA. "We realized that these pioneering women from our past could serve as valuable role models for young girls today and have a positive impact on how they see their future. This led us to collaborate with Matchbox to create a tangible reminder for girls that there are no restrictions on their tomorrow."
Can a tiny car really change the way our children see themselves?
Mercedes-Benz put this to the test recently. They gave young girls cars, which they saw as boy toys, but after seeing the short film about Ewy Rosqvist, each of the girls has a visible attitude shift. This mirrors research suggesting that when young girls are exposed to strong positive messages about their gender, it helps to reduce the impact of stereotypes.
The toy cars will be will be gifted by MBUSA and Mattel/Matchbox to thousands of young girls through a non-profit partner and sold in stores nationwide beginning in 2020. Proceeds from these sales will be used to make and distribute additional cars.