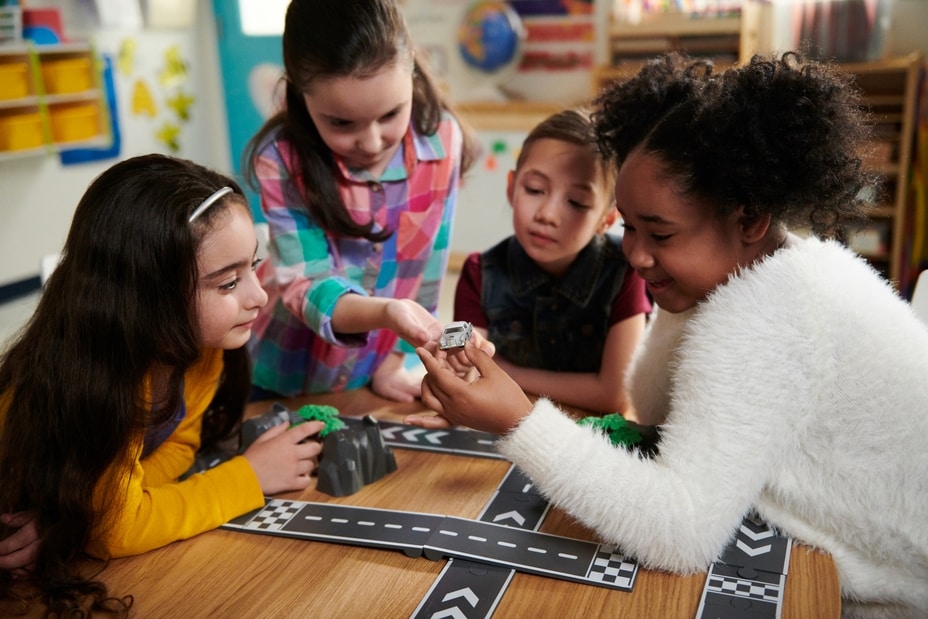 Mercedes-Benz and Mattel are attempting to change the girl toy/boy toy stigma. One way they are attempting to change it is by donating 50,000 toy cars. 50,000 young girls across the nation will engage in programs to challenge gender stereotypes that research shows can impact decisions later in life. It's all part of "No Limits," an initiative created by Mercedes-Benz in partnership with Mattel and the National Girls Collaborative Project (NGCP), a network of organizations that encourages girls to pursue science, technology, engineering and math (STEM) careers.
Through February 2020, girls across the U.S. through more than 100 organizations will engineer toy racetracks, design cars, engage with female role models and attend STEM workshops through programs designed to expand how they see their future.
And as a tangible reminder that girls can do anything they set their minds to, MBUSA and Mattel will gift 50,000 Matchbox die-cast toy replicas of a Mercedes-Benz 220SE to those children. It was in this car that Ewy Rosqvist defied all odds to become the first woman to compete in and win one of the most grueling races, the Argentinian Grand Prix, shattering records and the notion that women could not compete.
"Whatever they aspire to be – an astronaut, engineer, judge, nurse, even the President, we want all children to dream big, dream bold and never give up on that dream," said Mark Aikman, general manager of marketing services for MBUSA. "We've seen that stories like Ewy's – championing women trailblazers and achievers – can have a big impact by calling into question the gender stereotypes that children may inadvertently adopt."
According to the National Science Board, women represent only 29% of the current science and engineering workforce. When asked their reasons for not majoring in STEM, young women often cite a lack of encouragement and role models.
Hopefully by promoting a healthy relationship with these kinds of roles, these stigmas can start to be broken.