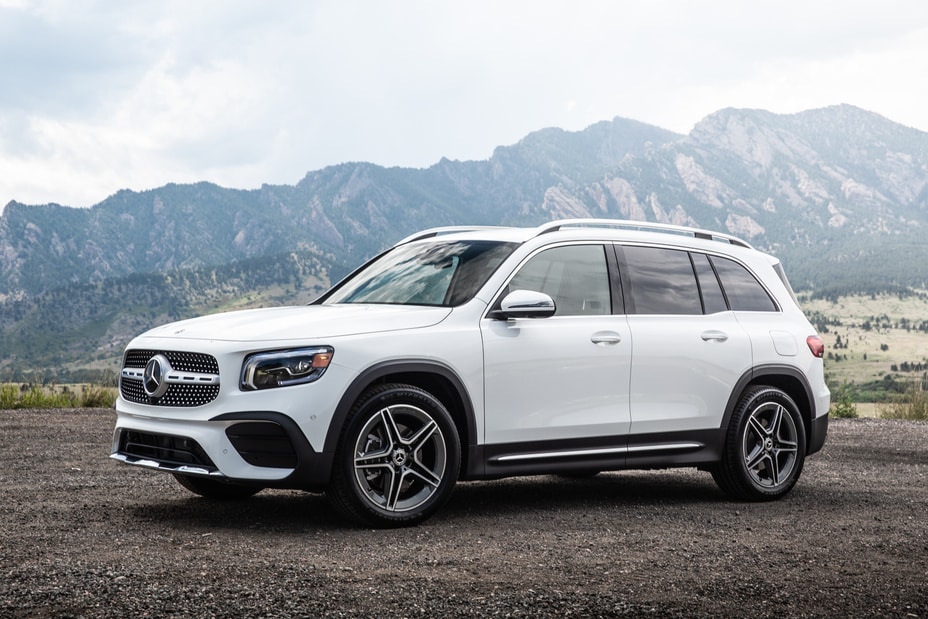 The Mercedes-Benz GLB is highly anticipated. This durable and practical SUV will include powerful proportions yet compact dimension and will provide a generous amount of space for up to seven passengers with an optional third row. This is a first from Mercedes-Benz in the compact segment. The all-new GLB is equipped with the latest safety technology and the intuitive new MBUX (Mercedes-Benz User Experience) infotainment system.
The all-new Mercedes-Benz GLB offers an attractive new entry option to the Mercedes-Benz SUV lineup, while also expanding the versatile Mercedes-Benz compact vehicle family. In addition, the all-new GLB offers ample space and versatility for a variety of requirements.
The GLB's strong proportions and off-road-oriented design reinforce its clear SUV character and high utility for a variety of driving styles. Featuring an upright front section, short front and rear overhangs with optical underride guards and all-round protective cladding, the GLB clearly asserts robust character through distinctive design.
The GLB will also feature the standard MBUX interface for exceptional in-car operation and communication capabilities. MBUX takes user experience to the next level by incorporating a powerful computer, brilliant graphics, a customizable display, learning-capable software, and Voice Control with natural language recognition. Thanks to its innovative technology, MBUX supports the occupants by making various operations simpler and more intuitive.
The new GLB can be optionally equipped with the permanent all-wheel drive system 4MATIC, with variable torque distribution. This sporty all-wheel drive configuration allows the driver to use the DYNAMIC SELECT switch to influence the characteristics of 4MATIC. Three characteristic programs are available to control the all-wheel drive clutch, though the system reacts intelligently to the current driving situation in any mode.
The GLB also offers the latest in driving assistance systems with cooperative driver support, providing the highest level of active safety in this segment with functions adopted from the benchmark S-Class. Using this technology, the GLB will be able to drive semi-autonomously in certain situations by keeping a close eye on the traffic situation. The improved camera and radar systems allow it to see up to 1,640 feet (500 meters) ahead. The GLB also uses map and navigation data to support assistance functions.
The GLB offers a compelling combination of high versatility, compact SUV proportions, innovative technology and high everyday usability. The all-new Mercedes-Benz GLB will go on sale in the U.S. by late 2019. If you want to be one of the first to own the all-new GLB, contact us today at Mercedes-Benz of Tampa.